Are you searching for BBA Scholarships? Starting your higher education journey is one of the key moments in life. For this, you can pursue many education fields. Among many fields, BBA is one of the best choices for you. This field of study equips you with a broader view of the business world and provides the skills and tools required for careful planning and understanding of the financial aspects involved. Therefore, embarking on the course of BBA is one of the best decisions you can make. However, you can further enhance your aspect of BBA study by studying at Campion College.
At Campion College, we provide you with a CG Scholarship program and an affordable fee structure to eliminate your financial burdens so that you can focus on your education through our CG education program.Therefore, not only is the CG education program at Campion College one of the best education programs in Nepal, but now, you can be free of all your financial worry to focus on your education!
CG Scholarship at Campion College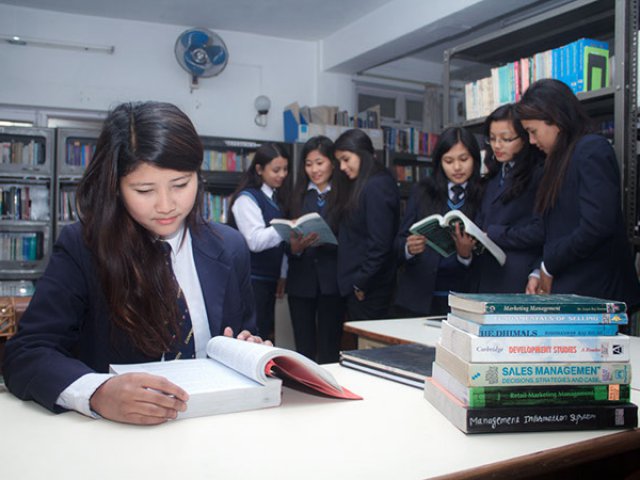 ---
As one of the best education programs within one of the best colleges in Nepal, CG offers you CG Scholarship to ease your financial burden. As its name suggests, the Chaudhary group offers the CG scholarship. If you want to utilize this scholarship opportunity, you must attend our free CMAT classes at Campion College and get a top score on our CMAT test. While it is competitive, with our expert education and thorough guidance, you can get the CG scholarship at Campion College if you put in a bit of effort.
Meritorious BBA Scholarship for Deserving Students
The BBA scholarship opportunities at Campion College are not just limited to the top performer on the CMAT test. With our meritorious scholarship system, you can get various scholarship offers from the CG education system and Campion College as long as you show your dedication and talent. To utilize our meritorious scholarships, you should have a good performance record. Along with this, you should also show dedication and skills in your education. Our meritorious scholarships are unbiased and follow an objective qualification system. Therefore, with our scholarship program, as long as you are a deserving student, you can utilize our scholarship offers and ease your financial burden.
Affordable Fee Structure
At Campion College, we believe that students should not have to carry the financial burden of their education. Therefore, we offer our students with affordable fee structure for their education in our BBA course. With our affordable fee structure, you can enroll in and study our BBA course at an affordable price. Our commitment to affordable fees is a milestone in our mission to provide all deserving students for our BBA course with the tools they need to study worry-free. We offer you a world-class education, a supportive community, expert faculty, and all the necessary resources at affordable fees.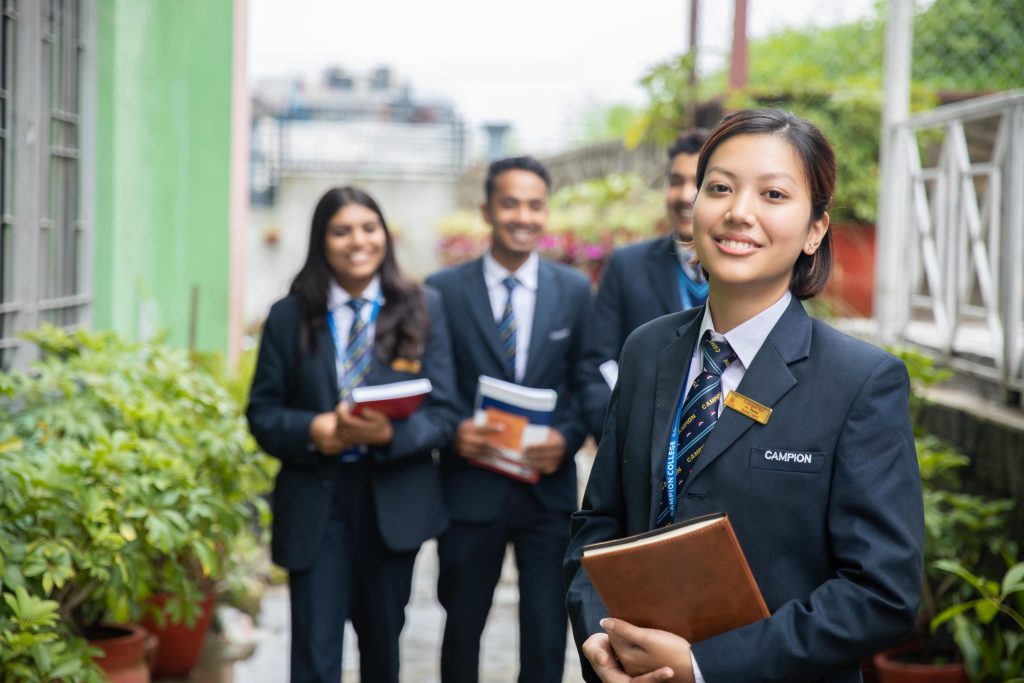 ---
Conclusion
At Campion, we believe that education should be accessible to all. Therefore we are dedicated to providing scholarship opportunities and education at affordable prices for everyone enrolling in our TU Affiliated BBA course. With Campion's BBA scholarships, you're not just receiving financial aid; you're being recognized for your potential to shape the future of the business landscape. As one of the best colleges in Nepal, Campion College, along with CG education, invites you to our meritorious scholarship and affordable fee structure to enroll in our BBA program! Join us and become a Campionite!
Special Notes: Campion also provides free CMAT classes for BBA Preparing Students.
Also, Know Why Campion is One of the Best BBA Colleges in Nepal here.